Here, we will cover the various different forms of hosting as well as factors which may influence which type you opt for. We will also tell you our top picks from the best web hosting available in Canada.
What is hosting?
In the most general sense, hosting is when a physical computer / technological infrastructure is established, enabling the relay of information / source code to and from two or more parties.
Under the banner of hosting there are multiple forms that can be found such as:
dedicated hosting
shared hosting
VPS hosting
What is web hosting?
One of the keys to having a successful business is having a reliable website, where customers can access information or purchase goods and services 24/7. In order to do so, web hosting is essential for both individuals and organisations as they allow information to be transferred from your servers to other users on the internet, thereby granting access to your website across the world.
Essentially, web hosting can refer to when an individual, business or organisation has set up a physical server, stored their website related data, and has allowed for the transfer of information of said data to the wider internet and its users.
Top Canadian web hosting services
#1 SiteGround

SiteGround is our pick for the best Canadian web hosting service out there currently on the market. It is affordable, easy to navigate and offers great customer support that can be reached quickly. While it is by no means the cheapest website hosting provider, it gives great value when you weigh the level of service, speed and overall price.
SiteGround's multiple customer service awards are not there just for display. They truly reflect the reliability, promptness and care displayed by the customer support representatives. On top of this, their web hosting service is reliable, with multiple servers across the globe and delays being kept to a minimum. The one-click installation feature makes it easy to navigate for beginners. It is also a good choice if you want to setup a web hosting and use WordPress.
#2 A2 Hosting

A2 Hosting is one of the more premium web hosting services available, with excellent feedback in all 3 key areas, uptime, speed and customer support. Having been established in 2001, A2 Hosting has built up a name for itself, on multiple occasions being voted in as the "Best Web Hosting Service" according to PCMag.
This hosting provider offers a range of different plans:
Entry level – Shared plan
Faster – VPS hosting plan
Premium – Dedicated web hosting
A2 is great for different types users, from the individual E-commerce store start up to larger businesses. This provider is a giant in the Canadian web hosting market, and a solid choice for all.
#3 Bluehost

Bluehost is a must use for beginners, with many reviews of the website hosting provider outlining its ease to set up and to overall use. Setting up a website may be confusing. Especially with the insane amount of customisability given by some providers. Bluehost makes it simple, while allowing for a solid website. This is without a doubt, the best web hosting in Canada to use for blogs, which do not require anything too flashy or fancy. For greater peace of mind, if for any reason you cancel your plan within the first 30 days of your plan, they will refund you the cost of the hosting service.
#4 Hostinger

Hostinger is arguably the most affordable option out there with prices around the 1-dollar range per month! Unlike many other promotional offers you see out there which last 1 to 2 months for new users, Hostinger allows you to lock in a low price for up to 4 whole years! Overall, this maximum 4-year plan can cost as little as $70 for the entire duration. While Hostinger is relatively new to the website hosting space, it is a great affordable option that provides a solid service for your web hosting needs. Like Bluehost, it also has a 30-day money back scheme, and free domain offers.
#5 Hostgator

For a reasonably affordable price, Hostgator is amongst the top services with an extremely reliable uptime. Uptime refers to the time the website is live (online), and accessible to users through the internet. A higher uptime means Hostgator experiences less server issues, which would otherwise place your website offline and unreachable to users. Logically speaking, this higher uptime directly translates into greater traffic, and a better website experience for loyal users / traffic. As expected of a reliable website hosting provider, Hostgator has a good spread of servers all around the globe.
What is VPS hosting?
VPS stands for Virtual Private Server. It is slightly different compared to regular website hosting. VPS hosting allows multiple virtualised operating systems to run on a single machine. This type of hosting makes it more affordable for organisations, while granting them greater control similar to a dedicated server.
There are multiple benefits for those who choose VPS hosting. Being like shared hosting, which is run on a single server, there are major cost savings attached with a VPS system. There is also greater efficiency when running a VPS hosting service compared to a business that may choose to set up their dedicated server. Dedicated servers will usually have a large amount of unused capacity. It is not wise to pay for something you are not using. Given you do not share your operating system with anyone else like you do on shared hosting, there is greater privacy and security as other websites will not have the potential to access your files.

Control wise, those who opt for VPS hosting have the option to restart their server whenever they choose, without detrimentally effecting other websites. This is because, while the physical server may be running a handful of different virtual servers, your own virtual server is regarded as a separate entity.
Possibly the greatest advantage to VPS hosting is the benefit of having dedicated resources. VPS servers / providers will have a set allocation of RAM / processing power (which determine processing speed) to every virtual private server. This allows you to better control your website to the needs of your business by possibly purchasing greater dedicated RAM / power if needed. Unlike shared hosting, where processing power is shared between all the websites, where high traffic in other website may slow yours down, VPS hosting speed depends primarily on your website traffic.
What is shared hosting?
A shared hosting service will store client data on large servers. On those servers, hosting services may store data for thousands, millions or even tens of millions of websites depending on the size of their server, and the number of servers they have. When a website address or domain is entered into a person's browser anywhere in the world, data is then requested and sent by these servers, which relay information to your computer to display the client's website, according to their design / source code. Note, the term shared hosting services are typically responsible for the relay of information between their servers and visitors, not the design for the website. That said, it is now a trend typically in shared hosting services which also provide the option for customers to make their website online with ease.
The primary benefit to a shared hosting option is cost. This is because these shared hosting providers can run a greater number of websites on a single server, lowering the cost per website. However, there is one major downside to this model. As explained before, as RAM is shared, there will always be an unfair share of processing power for a set website, whether it be due to traffic or spam. For example, a new website that only has 5 users per hour may still experience issues regarding lag when other websites are having a high influx of traffic at a peak time.
What is cloud hosting?
As the name suggests, there is no physical set server where all the information is stored. Instead, data is stored in a variety of networks. It can be extracted and re-pieced back together when requested by the user.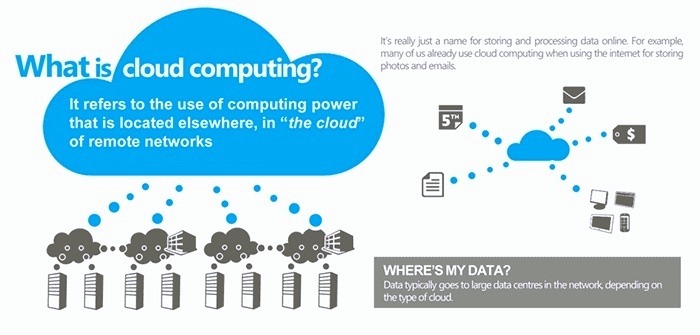 Given data can be stored across a variety of different servers and virtual private servers. It makes scaling and expansion of a website much easier. This is because there will always be server resources available, as the creation of new servers allow your website the option to expand and increase traffic. In simpler terms, your expansion is not dependant on the hardware of a single server.
A key feature for cloud hosting is its security and reliability. As information is stored in multiple servers, even if a single physical server is compromised for any reason, your website will still run as it can rely on another server to process information. On top of this, since information can be stored around the world, it will travel faster compared to traditional web hosting, which may be physically further away from the user. The shorter distance to travel logically leads to faster page loading time.
What is WordPress hosting?
WordPress hosting is any form of hosting that is optimised to function with WordPress and its safety, performance and add-on features. Most WordPress hosting providers will have simple one-click WordPress add-ons, allowing for ease of customisability to fit the needs of your business. It is best suited for simpler website designs such as drop shipping web stores or simply blogs.
There are two types of WordPress hosting:
Shared system – It is not much different from a normal shared website hosting system. Many sites are usually crammed into a single server, allowing for greater affordability. Downside is that these servers have a fixed amount of shared processing power, which causes slow loading time for websites ran on the same server.
Managed system – It will be better optimised to work with WordPress software, cutting down the amount of inefficient code which causes slows processing times.
While it may not seem like much in hind sight, the difference between shared and managed WordPress hosting may affect the loading time of pages by 1-2 seconds or more. Any delay in website loading will cost businesses potential customers. It is especially true for online stores which attract most of their traffic through ads.
Why Canadians should choose Canadian web hosting?
Reason #1: Speed
One of the most important factors in choosing your website hosting provider is whether they have a server located in the country your primary traffic comes from. This factor is extremely important, as the closer the server is to your customers, the faster the page loading time is. As explained before, there is a direct link between traffic, profit and loading speeds.
A research survey conducted by Google reveals that 53% of mobile users will stop visiting a site if it takes more than 3 seconds to load. While global internet speeds have drastically improved over the years, allowing for faster information travel time between countries, customers too increasingly expect quicker loading times. In a few years' time, it is extremely likely the majority of customers would expect near-instant loading times. Businesses failing to meet these expectations will be set to lose traffic and ultimately, profit. Amazon reported their "1 second of load lag time would cost (them) $1.6 billion in sales per year", an astronomical figure. Even regular websites are working on improving their load times. For example – cbc.ca loads in 2.1 seconds, casinovalley.ca loads in 0.8 seconds, weather.gc.ca loads in 0.96 seconds. Therefore, the best web hosting for Canada has to be located in Canada.
Kissmetrics, a company focusing on data and behavioural analysis reveals some shocking findings regarding the relation of delayed loading time and shopping behaviour.
47% of people expect a loading below 2 seconds
40% of people leave when loading time exceeds 3 seconds
79% of customers will not buy again from a website following a poor website experience
52% of customers find quick loading times extremely important for site / brand loyalty
16% are immediately dissatisfied if loading exceeds 1 second
44% share their bad shopping experience online
Reason #2: Privacy concerns
Canada has strict laws regarding the management and storage of private information. This forces Canadian web hosting providers to have a high standard in the management of all information, especially customer related data. Choosing a Canadian web hosting provider will give you a peace of mind that information will not be maliciously shared.
The US has laws which allow federal agencies to legally monitor data stored on servers within the country if they deem it to be suspicious and/or a threat. Canada does not have such laws that may allow agencies to violate users' privacy. While this is not a major issue, some customers may find it important.
What is CMS and which one should you use?
A Content Management System (CMS) is used to make alterations to both new and published website content. Different Content Management Systems will work better with different website hosting providers, with each provider being able to optimise their service to work with certain CMSs. The most common CMS is WordPress, which accounts for around a third of CMS run websites. Having launched in 2003, WordPress is a go-to CMS for a wide range of users. It has an easy to use interface and is highly customisable allowing users to build a range of different websites. Its wide popularity makes it increasingly easy to learn, with a multitude of different tutorial videos online, especially on YouTube.
What is unlimited hosting?
It usually is a method for web hosting providers to rake in new customers. Be wary of offers stating unlimited hosting. It typically refers to the uncapped amount of emails, data or even bandwidth within a reasonable amount. As a type of trap, the fine print within some of these offers will usually slow down processing speed as the amount of traffic increases. Note that amount of bandwidth does not always translate into faster speed.
What is a domain, do I need one?
A domain refers to your unique website name. Domain can be created through any combination of letters and numbers. It allows visitors to access your website. Note, the domain name will then have to be used in combination with a domain extension, most commonly ".com".

Do you need a domain? Absolutely – yes! For users to find your website and access its information published on it a domain name is imperative.
Many website hosting services will offer to register your domain for a price. These domains will vary in price depending on the frequency of the word / term used within them, and / or if people have already purchased your chosen domain and wish to sell it for a higher price. Many hosting services have special promotional offers, which have a free domain name included with a plan purchase.
Absolute worst beginner mistakes

Mistake #1: Going for the cheapest option
Never go for the cheapest option out there. Shop around and look for a Canadian web hosting that provides the most value to fit your requirements. The cheapest option will undoubtably be a shared hosting model, which likely crams the maximum number of sites and data into a single server. As a beginner, your site will likely have little traffic. Having a slow load time will certainly not grow your user / consumer base. Keep that in mind and be ready to upgrade as soon as your traffic increases.
Cheap hosting options may also try to recoup the costs by placing ads on your site so they can earn some extra money. This is never a good look for your business website. Targeted ads will most likely put up competitor links and promotions, which will negatively impact your future or even current business prospects.
Ultimately, you will get what you pay for. The cheapest option will force you to sacrifice a lot of features expected from a reliable hosting service.
Here are just a few examples of features with limitations that you will face:
Limited disk space
Limited bandwidth
Script tools
Customer support
Security and control
Mistake #2: Not choosing WordPress
WordPress is used by a third of accounts in all content management systems. That alone tells you that WordPress is extremely reliable. In the top million websites that use CMSs, over 60% run WordPress.
There is almost no reason to not choose WordPress with your website hosting. It is easily customisable, quick to learn and overall impressive. Unless there is some pressing feature you just must have, and there is somehow no extension available to make it happen, stick to WordPress… Always.
Mistake #3: Ignoring the fine print
While you may be exited to get into it right away and start creating your website, it may not be so simple. Some plans may charge you extra for the most basic features. It may increase the total cost substantially, even if the "starting from" cost appear quite low. This is a massive pitfall for beginners, especially those who are unfamiliar with the market. Do not fall for flashy ads. The common rule "if it seems too good to be true, it probably is" still applies. Web hosting services in Canada can still try to take advantage of you even though you are highly protected by law as a consumer.
As mentioned before, unlimited plans usually have a wide bunch of strings attached, so be extremely wary. The first month is often discounted for new customers. The rest of the months included in the contract usually cost a fair bit more. This is a fairly common business strategy for subscription-based services. Even big companies like Netflix will start charging you automatically after the first free month is over if you do not take the initiative to unsubscribe. So, do not be surprised if a hosting service does something similar, especially when you choose to ignore the fine print.
A word of advice
We know that setting up a new website may sound intimidating, and even scary. But at least now you can recognise the different types of website hosting services offered to best suit your needs, no matter if you're an individual, small business owner or even larger organisation.
If you are new to the scene, go for a more affordable plan to test the waters. Of course, ensure the service is WordPress compatible. All our picks for the best web hosting in Canada list are great go-to providers to get you started. So, go and see if they have a plan matching your budget and needs.
Even if you are a business, WordPress related services are an affordable method to get your site out to the public. There are many freelancers who are WordPress literate that will fix you up a site for a fairly low cost in comparison to sourcing the job to a local tech company.
Large organisation or businesses are highly advised to have their own private dedicated server to ensure confidential information such as financial information and business secrets are not compromised. This demographic is likely the only one who are not advised to use WordPress. While WordPress tools are customisable and there are almost endless possibilities, features are restricted to the ones that have already been created and added by developers.